The Four Elements in the Zodiac
The Four Elements in the Zodiac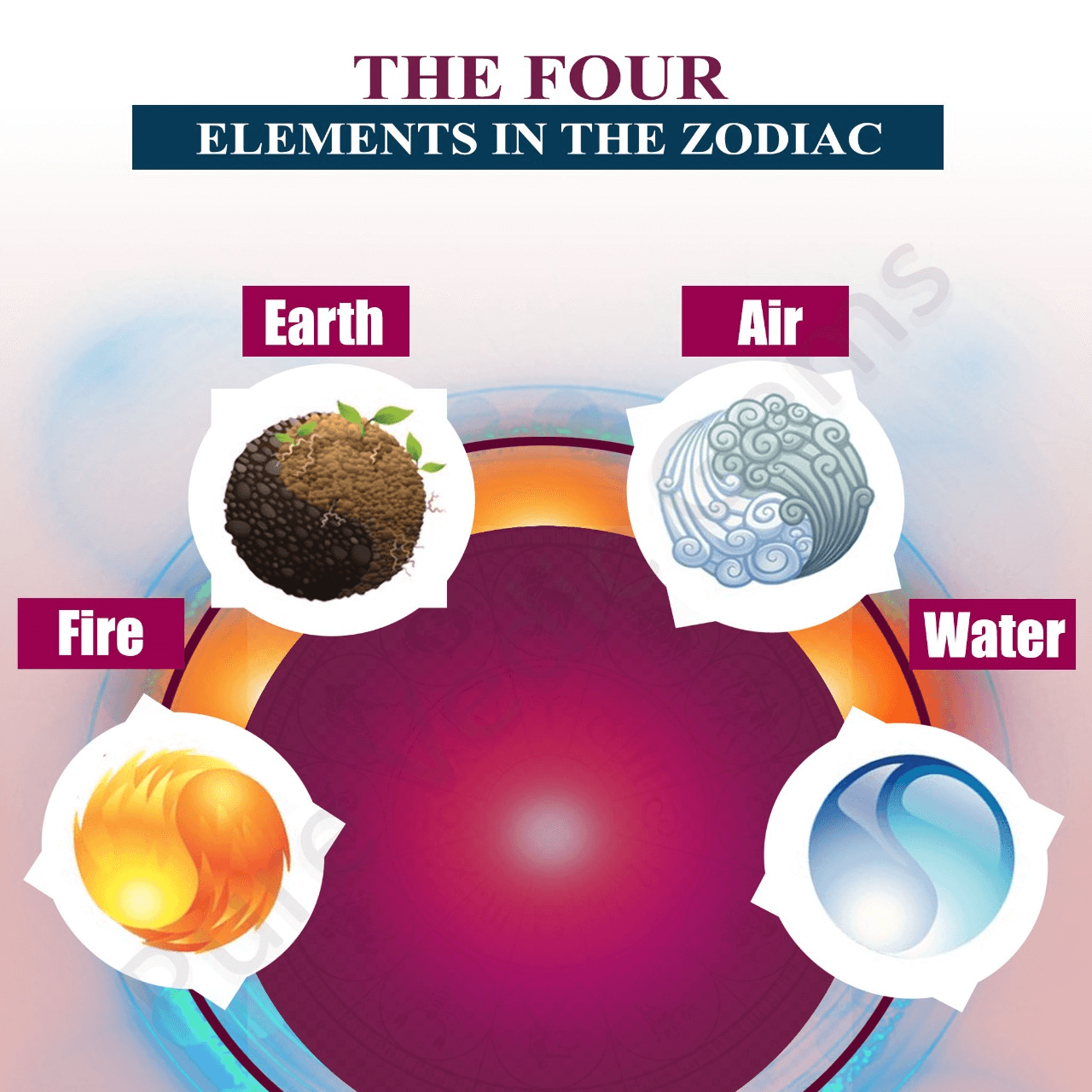 Fire, Earth, Air and Water are the four 'Vehicles' that are used in our progressive evolution. Each sign of the Zodiac is assigned an element of its own. The elements that pertain to the signs are as follows:
Fire Signs:
Aries (red), Leo (orange-gold), Sagittarius (deep blue or purple blue) represent the pure flame of spirit.
Earth Signs:
Taurus (yellow and pink), Virgo (clear violet), and Capricorn (indigo, black and white) represent various phases of the physical body or 'temple'.
Air Signs:
Gemini (deep violet), Libra (yellow), Aquarius (turquoise, indigo) represent the powers of the mind.
Water Signs:
Cancer (green/silver), Scorpio (red), Pisces (blue) represent various aspects of the emotional nature.
For 100% Natural, Astro-Rashi Approved, Lab Certified Gemstones/Rudrakshas:
Visit: Purevedicgems.in