Oldest & Most Trusted Jyotish Quality White Sapphire Gemstone Seller in India!
"Kindly compare and buy only Govt. Certified (IGI-GTL) or world repute labs (Like GIA, IGI, GRS, AGS, GII, Etc.) certified White Sapphire Gemstones only. Because only these labs (Not the private or affiliated labs opened nowadays) have the latest and the most advanced equipment to test these gemstones for the various treatments that are being done on them to enhance its color and clarity to dupe and cheat people."
White Sapphire Qualities available in the market
Medium Quality White Sapphire Gemstone
| | | |
| --- | --- | --- |
| Origin | :- | Sri-Lanka |
| Treatments | :- | Moderately Treated (Generally only heating) / Or Not Treated |
| Astrologically | :- | Effective / Recommended |
| Price Range (Per Carat) Approx | :- | Rs 3000 – Rs 7000 per carat |
| Colortone & Appearance | :- | Medium Clarity & Transparency With Smokiness and Inclusions. |
Natural, Non-Treated, Astrologically Approved, Certified White Sapphires for potentiating the positive energies of planet Venus (Shukra) in one's life.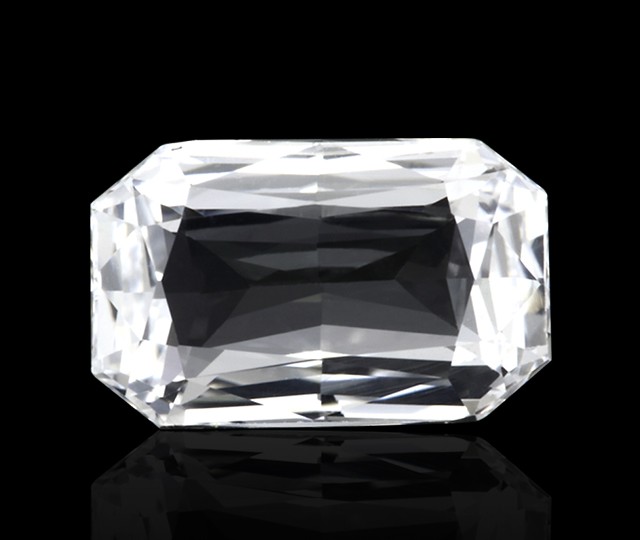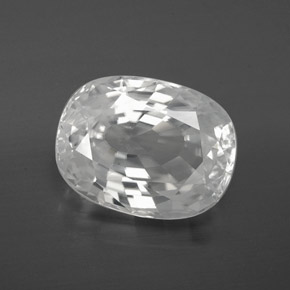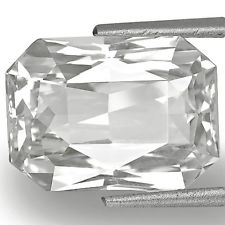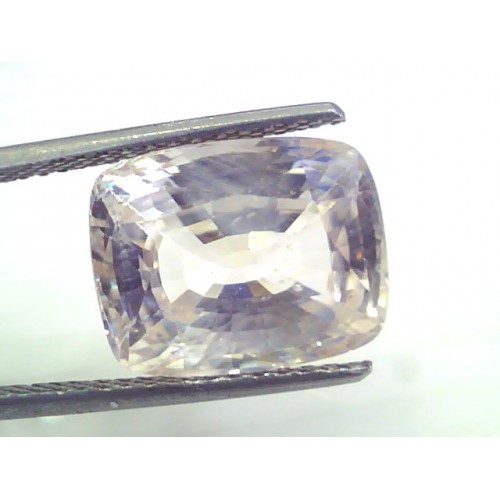 Pure Vedic Gems
is the oldest & most trusted name associated with all kinds of vedic planetary gemstones.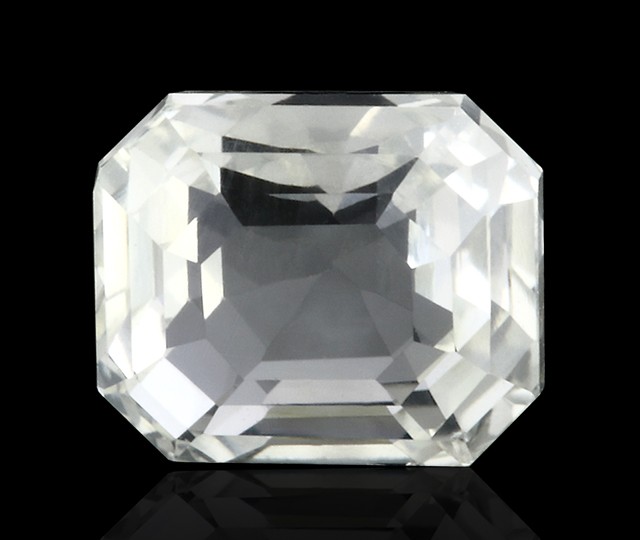 Genuine Gemstones
with certification from international standard govt. labs only.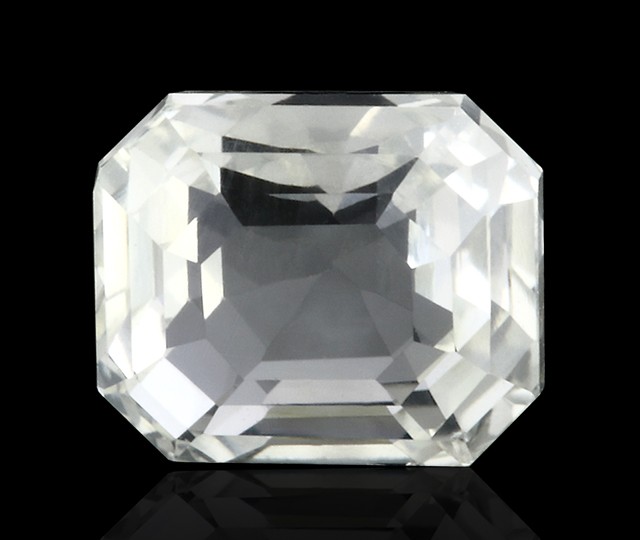 Astrologically approved
(Jyotish standard) energized & purified gems with vedic mantras & rituals for best results.
Purified & Energized Vedic White Sapphires
We deal in authentic, potent, jyotish standard (as mentioned in vedic classic texts) & Natural gemstones only for best results.
Click here to View our Astrological-Approved Jewellery Designs (Rings, Pendants, Customized Talismans)
Accurate Gemstone consultation from genuine Vedic Astrologer.
Only govt. labs/world standard labs certification.
Most reasonable prices(direct sourcing from the mines, gems cutters-polishers).
We have specialized & experienced artizans (karigars) for setting these gemstones according to vedic wearing instructions.
We provide certification from labs having complete world standard equipments to test all the treatments and enhancements coming in gems now-a -days.
We provide most reasonable & genuine prices of astro-jyotish quality gems accross the globe.
We have huge collection of certified, authentic & genuine jyotish gemstones.
We also provide special facility of energizing (Abhimantrit) the gemstone according to personalized Gotra & Rashi through vedic mantras.
We provide complete genuine vedic instructions for wearing gemstone.
White Sapphire Gemstones represents the planet Venus & people with positive Venus position in weak houses should wear White Sapphire Gems for enhancing planet Shukra benefic blessings.
The genuine Jyotish White Sapphire gems are known to give good health, wealth, luck and protection against black magic.
Jyotish quality White Sapphire should be transparent to opaque & should not have black inclusions & broken edges and should be 100% natural (no treatments).
White Sapphire Gems should be set in silver made rings/pendants to enhance the positive energies of planet Venus in one's life.
Ring can be worn on the ring finger of the right hand.
One should also pray to Lord Venus & chant Mantra "Om Shun Shukraye Namah" 108 times to attain best results.