SIXTEEN MUKHI RUDRAKSHA (BLESSED BY LORD RAM)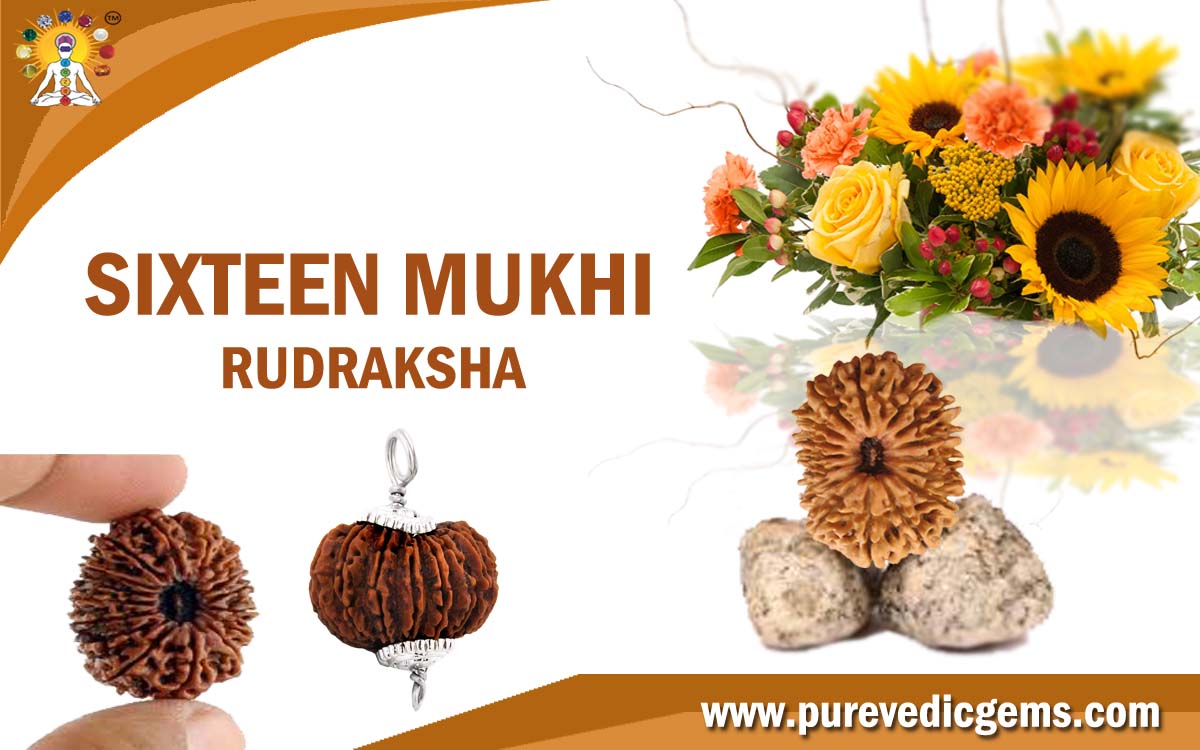 SIXTEEN MUKHI RUDRAKSHA BLESSED BY LORD RAM :
Sixteen Faced highly rare Rudraksh. Also called "Jai" Rudraksh and gives Victory at all levels. Our seers advise us to keep these at Pooja altar and earn the grace of Lord Rudra who brings prosperity. The person who wears this Rudraksh will get success in his all the ventures. This Rudraksh invokes Sixteen attainments of Moon in the wearer and opens the passage for them. The wearer of this Rudraksh becomes devotee of the almighty Good and lives his life on the passage of Truth and gains the goodness of seven births. It is the form of sixteen Powers. It is said that Arjuna strike the Eye of fish while wearing this Rudraksh. The wearer of this Rudraksh no longer remains an ordinary person; he will become a powerful person. This Rudraksh gives all comforts and liberate the wearer from all the sins. This Rudraksh is a powerful bead for all humans.
Mantra For Wearing:
Om Namah Shivaya
Diseases it cures  :
Fearsome diseases
Advert circumstances
Evil energy
Nightmares
Fear of loss
Fear of death
Mantras to be recited for Sixteen Mukhi Rudraksha  :
Mahamrityunjaya Mantra
Om Hreem Hoom Namah
Om Haum Joom Sab
Om Namah Shivay
Purifying & Energizing of Original Rudrakshas by Rudra Mantras at Pure Vedic Gems
Misconceptions about wearing Rudrakshas