SIX MUKHI RUDRAKSHA (RULING PLANET VENUS)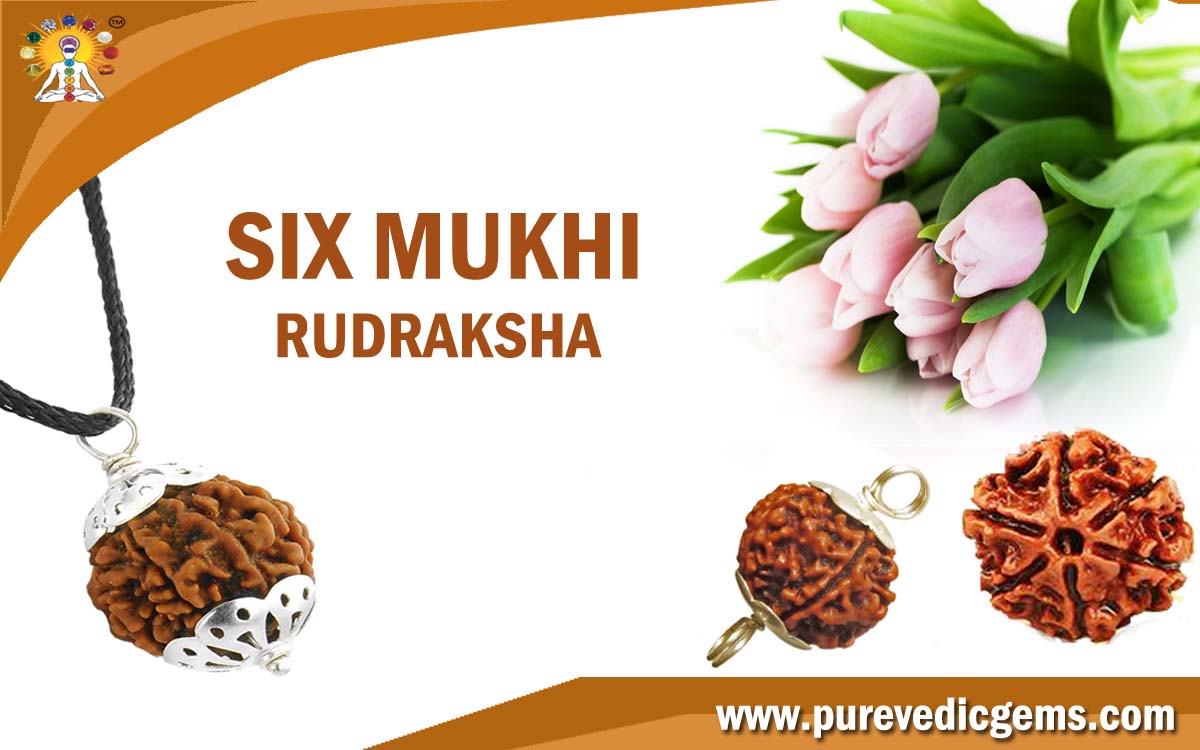 SIX MUKHI RUDRAKSHA RULING PLANET VENUS :
Six Faced Rudraksha: This is ascribed to KART1K. A few ascribe it to Lord Ganesha. Both weresons of Lord Shiva. The male should use on right arm. Its use blesses the wearer with all comforts of life, and the fulfilment of desires. It enables a person to perform good deeds, and become contented and virtuous. It is especially useful to attain siddhi and success in business etc. The students should use this during their studies. It is also useful for hysteria, fainting fits and other diseases of ladies such as leucorrhoea.
Mantra For Wearing:
Om Hreem Shreem Kleem Saum Aim
Karnyasah :
Dakshinamurti rishaye namah shirasi. Panktich chandasenamo mukhe. Kartikeydevataya namo kradi. Aim beejaye namo guhye. Saum shaktaye namah Paadayoh.
After that perform Adi Nayasa, Kar Nayasa and Hirdeye Niyasa. Wear Rudraksha as per above direction. The sadhaka should recite the mantra during the day or in the morning.
Diseases it cures  :
Six Faced Rudraksha is governed by Venus and is useful for diseases like epilepsy, gynecological problems, Problems of throat, neck, kidney, sex organs, thyroid, sexuality, dropsy, urinary and eye diseases, conceiving problem, indigestion, arthritis and for all obstruction in veins/nerves.
To view our Rudrakshas…..…https://www.purevedicgems.com/buy-online-rudraksha
To Buy This Product Visit Here :http://purevedicgems.in/product-category/navratan/rudraksha/