SEVEN MUKHI RUDRAKSHA (RULING PLANET SATURN)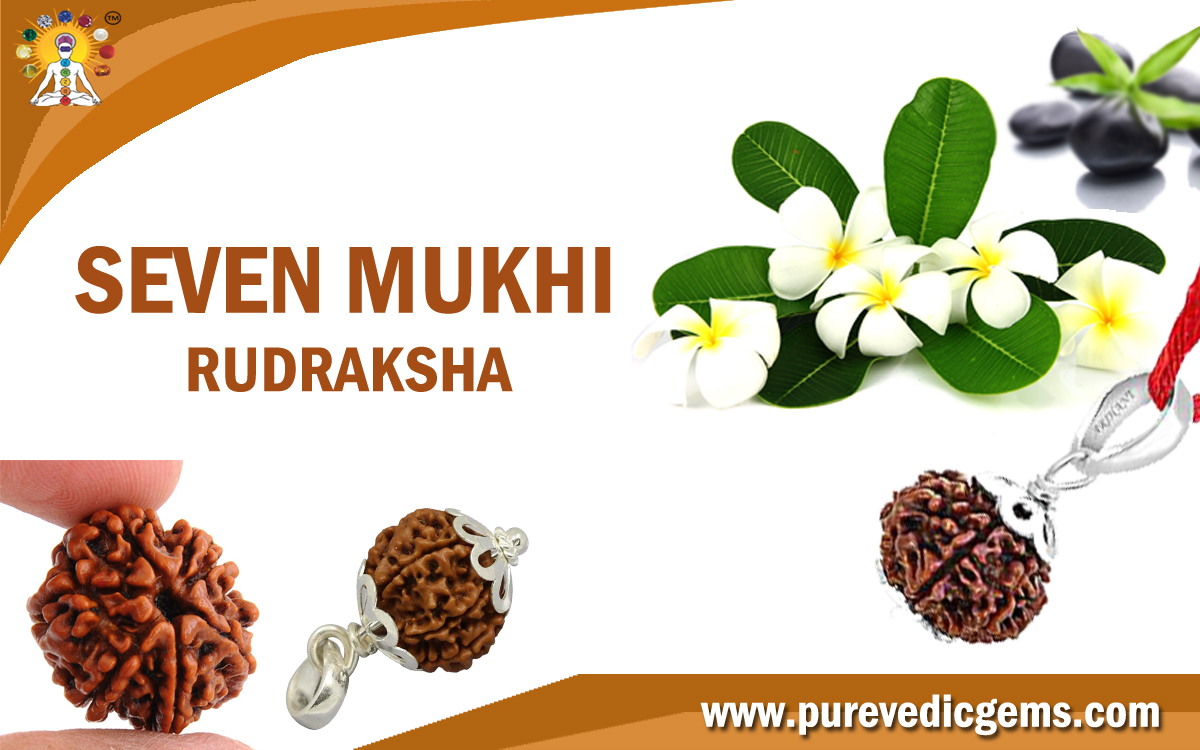 SEVEN MUKHI RUDRAKSHA RULING PLANET SATURN :
Seven – faced Rudraksha is termed as annat its lords are SAPT RISHIS and SUN. Its use blesses the native with respect, wealth. spiritual power. The Seven faced bead is especially auspicious for the birth of a son. This blesses the Sadhaka with secret wealth, Ladies Vashi Karan, destruction of enemies etc. Persons involved in Gold smuggling, frauds and other such illegal activities or sins should use this Rudraksh. Its ruling planet is Saturn.  This Rudraksh sublimates the malefic effects of Saturn, such as diseases occurring suddenly without any apparent cause, impotency, cold obstruction,hopelessness, despair, delay in achievements, long lasting diseasis, scarcity, worry, etc.
Mantra For Wearing:
Om Hreem Kreem Gleem Hreem Sraan
Karnyasah :
Asya Shree Anant mantrasya Bhagwan rishih, Gayatii
Cbhandah, Ananto Devat. Kreem Beejam. Hreem shaktih, abbhesht siddhyarthe Rudraksh dharanarthe jape yiniyogah
After this perform Adi Nyas and Hirdeye Niyasa. Wear Rudraksha as per above direction. The sadhaka should recite the mantra during day or in the morning. It is used effectively during misfortune, danger and threatened death also accidents.
Diseases it cures  :
Seven Faced Rudraksha is ruled by Saturn and is used for diseases like asthma, weakness, stomach ache, paralysis, pharyngitis, epilepsy, dumbness, impotency, abortion, foot related diseases, respiratory disorders, arthritis, purification of sperms and flow of ojas (Divine energy).
To view our Rudrakshas…..…https://www.purevedicgems.com/buy-online-rudraksha
To Buy This Product Visit Here :http://purevedicgems.in/product-category/navratan/rudraksha/