Mercury in the 11th House of Horoscope
Mercury in the 11th House of Horoscope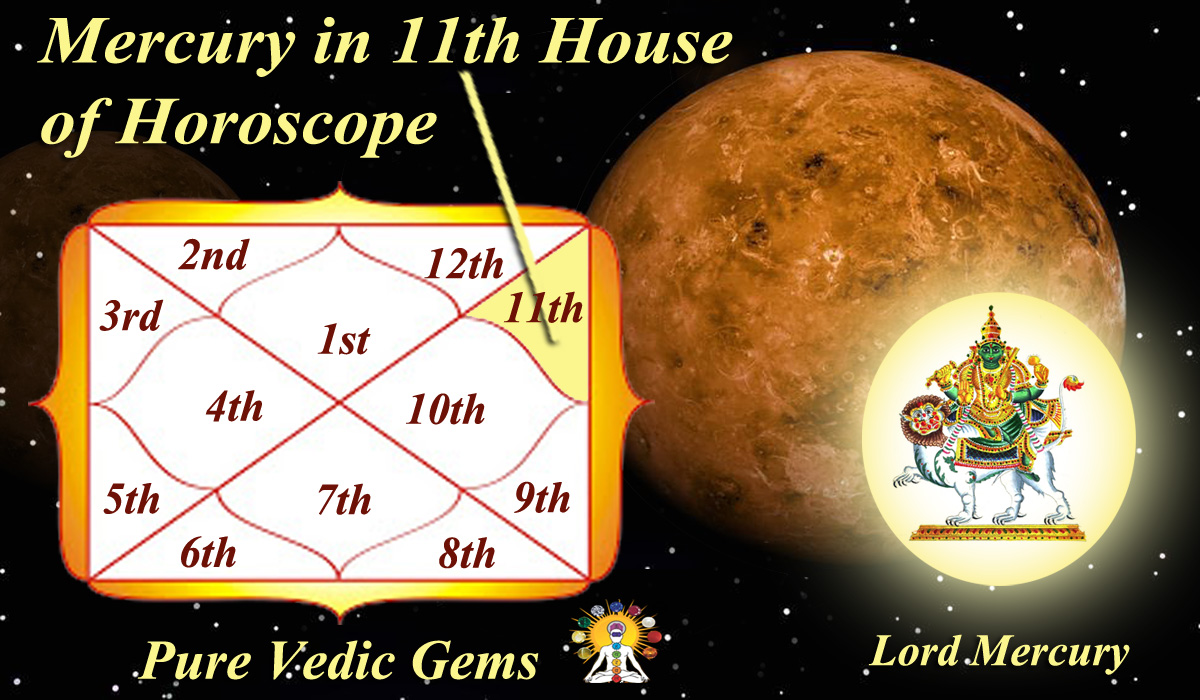 Mercury in the 11th House / Benefits of Mercury in 11th House of Horoscope 
/Characteristics of Mercury in 11th House of Horoscope-
Benefits of Mercury in 11th House of Horoscope :
There is not much difference in results of Mercury in the 10th house and in the 11th house, except that Mercury has direct and full drishti on the 5th house which rules, besides other things, education learning, intellectual talent and managerial capacity, competence and capability of the individual. Mercury also rules progeny, its upbringing, education, marriage, and settlement in career in later life.
Mercury in 11th house gifts the individual with high level of intelligence, continuous or broken but linked educational fulfilment, wisdom for management, and modest skill, capacity and competence for sex, pregnancy and begetting progeny, though it guarantees progeny if there be no physical deficiency in the spouse.
All other superior or inferior results of Mercury in the 10th house apply, mutatis mutandis, to the 11th house also.
Remedies:-
If mercury is placed in positive sign and friendly nakshatra then, the native can wear Emerald.
If mercury is placed in negative sign or enemy nakshatra then the remedy is budh shanti yagya and native can wear 4 Mukhi Rudraksha.
Mercury related donations should be given for 21 days by the native like green clothes and items etc.
Book Your Astrological Consultancy.