GOOD BEHAVIOUR FOR PEACE AND HAPPINESS
GOOD BEHAVIOUR FOR PEACE AND HAPPINESS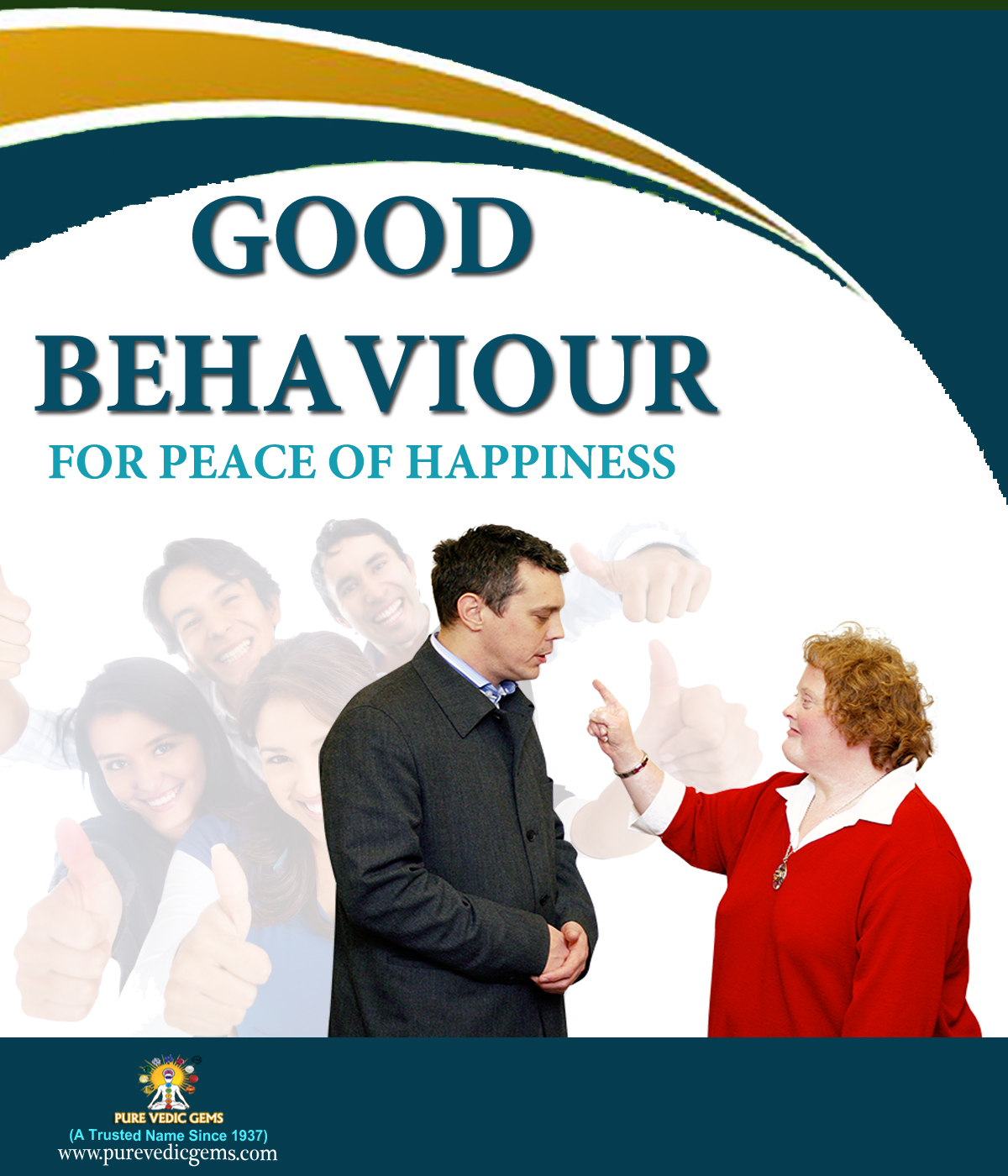 Good Behaviour
A person with a family should observe good behaviour because one cannot enjoy peace, happiness without good behaviour. Our ancient scriptures tell us about three types of good behaviour, non-judgemental, non-hurting and non-stealing. If a person behaves well throughout his life, hewill attain siddhi (Success in all actions) in this world and the next.
Good Behaviour vis-a-vis Wealth :
Controlling the mind, a person should save one-fourth of his income for poorlaukik laabh (next life, after death). Half of one's income should be spent on his daily activities and personal maintenance. One-fourth of his income should be kept aside as a saving for the future. This style of living leads to success.
Good Behaviour in Daily Life  :
Regarding our behaviour, the Markandeya Paurana has listed some do's and don'ts from the time we open our eyes.These are given below:
Wake up before sunrise and think of religion and earning wealth in an honest way.
Plan the ways and means by which you will earn wealth.
Remember the Almighty.
Then get up from bed.
Freshen up and take a bath.
Perform morning sandhya.
Similarly perform evening sandhya.
Don't use dirty and abusive language.
Don't tell lies.
Don't accept atheism.
Don't support bad people.
Perform havan in the morning and in the evening to control your mind.
Don't look at the sun during sunrise and sunset.
Activities like combing one's hair, looking at the mirror, brushing one's teeth, etc, should be done before noon.
Worship God, forefathers, people and other birds, animals as per rituals, and then have your food.
Good Behaviour While Having Food :
Wash your hands and feet, and have food facing either the East or North. Silence should be                                      maintained while having your meal.
Don't think about anything else while having your food;  concentrate on your food only.
Don't take salt separately while having food.
Don't eat food that is extremely hot.
Don't have food while standing or walking.
Don't touch a cow, people, fire and your own body while having food.
Don't look intentionally at the Sun, moon and the stars.
Don't touch someone else's plate.
For 100% Natural, Astro-Rashi Approved, Lab Certified Gemstones/Rudrakshas:
Visit: Purevedicgems.in