FOURTEEN MUKHI RUDRAKSHA (BLESSED BY LORD SHIVA)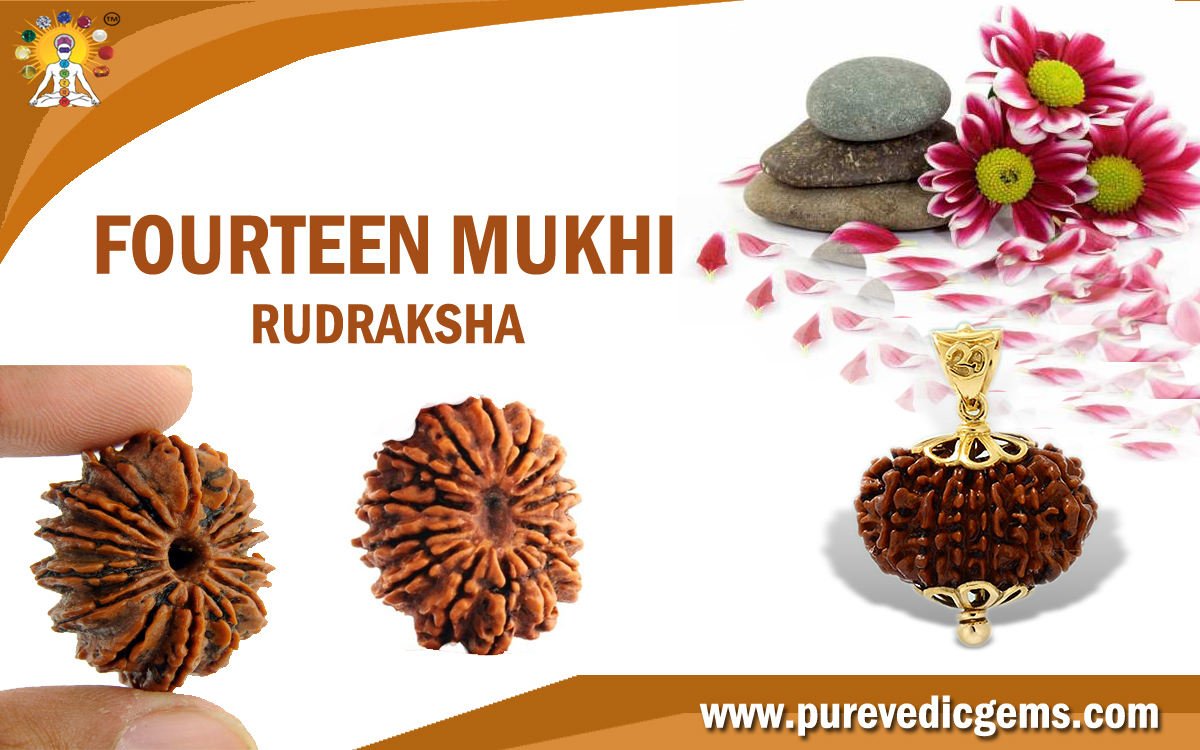 FOURTEEN MUKHI RUDRAKSHA BLESSED BY LORD SHIVA :
Fourteen Faced Rudraksha is assigned to Lord Hanuman JI, some ascribed to Lord Shiva. It cures diseases. It gives courage, protects one at the time of adversity, and removes all difficulties. It bestows all comforts of life and a high rank in service and politics. It should be boiled in milk and drunk for 20 days the man gets relief from all worries. For property and wealth gains the fourteen faced Rudraksh is good. It protects from ghosts, evil sprits and black magic. It provides the wearer security, safety, wealth and confidence.
It also removes evil effects of SATURN, and victory over enemies. This Rudraksh is also known as Maha Shani.
Mantra For Wearing:
Om Aum Hasphrein Khabphrein Hastraun Hasabphein
Viniyogah :
Asya Shree Hanuman mantrasya Kamchandra rishih, Jagatee chhandah, Shreem Hanumaddevata, Om beejam, Hasphrein shaktaye namah paadayoh.
NOTE :
The user of Rudraksh should be free from vices. He can be non Vegetarian, but should keep a fast on full Moon, Amavas and Sankaranti days.
After that perform Adi, Kar and Hiredeye Nayasa and the Rudraksha be worn according to above instructions. The Sadhaka should recite this mantra during day or in the morning. It is rarely available but has infinite virtues, enabling the user to reach the highest heaven.
Diseases it cures  :
The wearer of this Rudraksha is blessed by Lord Shiva and Lord Hanuman and it helps in curing weakness, stomach ache, paralysis, epilepsy, dumbness, impotence, abortion, problems in women, arthritis, purification of sperms, flow of Ojas (Divine energy), increase in secretions of eighth chakra (Vishnu).
14 Mukhi Rudraksha benefits:-