FIFTEEN MUKHI RUDRAKSHA (BLESSED BY LORD RAM)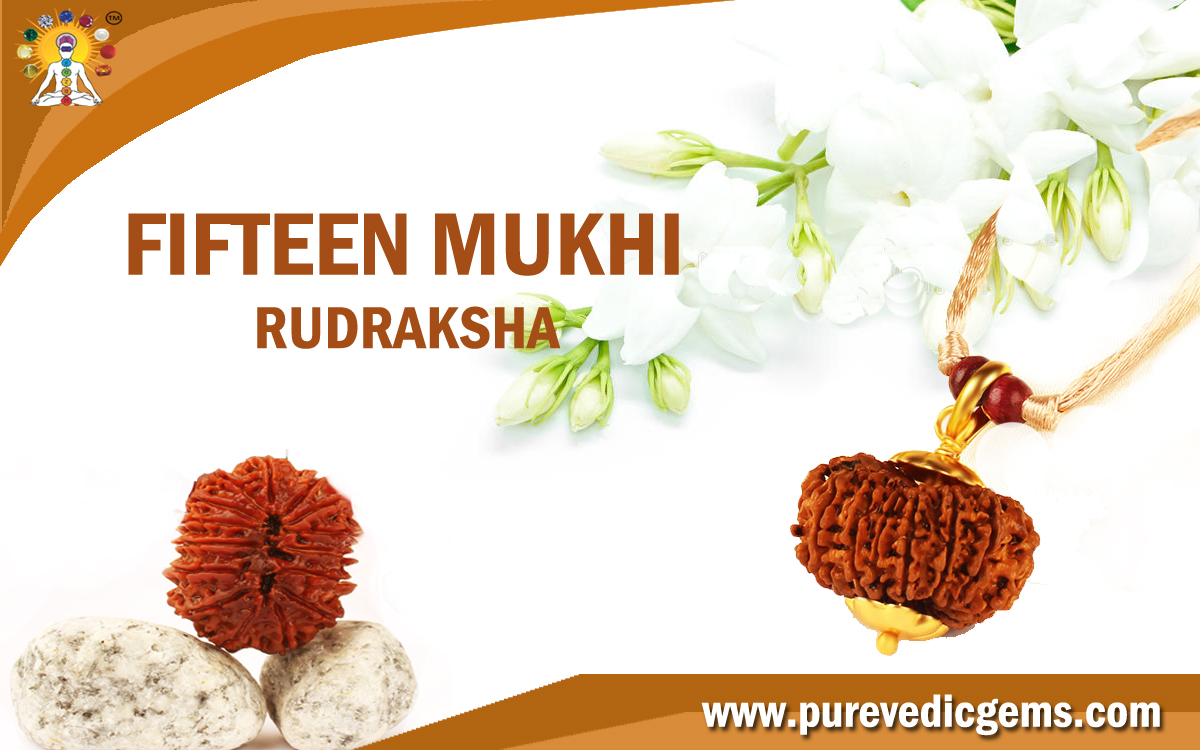 FIFTEEN MUKHI RUDRAKSHA BLESSED BY LORD RAM :
This bead represents Vishvakarma, the builder of this world and has impact on the wearer's mind like improving intuitive, abstract and lateral thinking. In addition the wearer finds high energy levels to put into action his thoughts and ideas.
Those who are in Iron and Chemicals Business should wear it for better gains. Those in the public speaking
Field should also use it. This Rudraksh is related to fifteen tithis (i.e.: Indian calender daes).
The wearer of this Rudraksh has strong wit and intelligence. He talks with different people and at different places as per the place and opposite person with his Brains and intelligence and wins the discussions. This Rudraksh increases the sperms in males and makes him very strong. The person who wears this Rudraksh gains all the comforts and happiness in his life.
Mantra For Wearing:
Om Namah Shivaya
Diseases it cures  :
It is best curing diseases like skin diseases, recurring miscarriage, still birth etc. Fifteen mukhi Rudraksh is measured as a blessing for woman who are incapable to imagine and in such case both the partner should wear it for fruitfulness.
असली रुद्राक्ष की पहचान कैसे करे और ग्रहों पर रुद्राक्ष के प्रभाव: