TWELVE MUKHI RUDRAKSHA (BLESSED BY LORD VISHNU)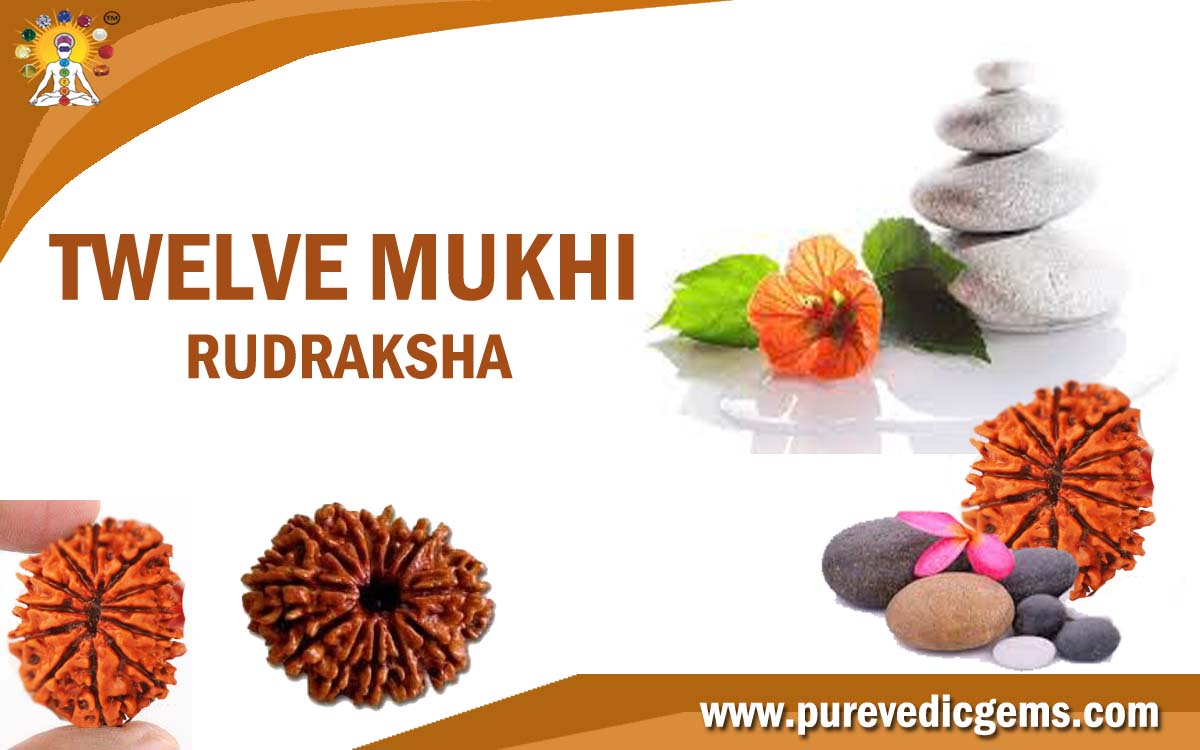 TWELVE MUKHI RUDRAKSHA BLESSED BY LORD VISHNU :
Twelve faced Rudraksha is ascribed to Lord Vishnu or assigned the sun God otherwise called Suriya. It bestows progney and removes the difficulties of life, and fulfills the hopes of the sadhaka who wears it, is blessed with comforts, employment and blessings of all the deities. The fear of thieves and fire and other obstacles is removed. All roaring animals do not harm, rather they protect the wearer. It is the best sin remover and is called 'Aditya Rudraksha'  It makes the wearer, give protection against accidents, Rulers and Kings who want to rule over the world should use it Constantly.
Its rosary consists of 32 beads, which is equal to the number of teeth. Its ruling planet is Sun. It helps in reducing its evil effects.
Mantra For Wearing:
Om Hreem Kshaum Ghrinih Shreem
Viniyogah :
Asya Shree Surya-mantrasya Bhargave rishih, Gayatri chhandah, Vishweshwaro devata. Hreem beejam, Shreem shaktih, Ghranik keelakam, Rudrakshdharanayarthe jape viniyogah.
After that perform Adi, Kar, Hiredeye Nayasa and wear it as per above directions. The Sadhaka should recite the mantra during the day or morning attributed to Twelve Adityas.
Diseases it cures :
Twelve Faced Rudraksha is governed by Lord Vishnu and Lord Sun and is beneficial for treating diseases like bone diseases, rickets, osteoporosis, mental disability, anxiety, all diseases of the skin, heart, eyes and nose, blood pressure, base disorders and for jyotishmati (Seventh Chakra).
To view our Rudrakshas…..…http://www.purevedicgems.com/buy-online-rudraksha
To Buy This Product Visit Here :http://purevedicgems.in/product-category/navratan/rudraksha/