THIRTEEN MUKHI RUDRAKSHA (BLESSED BY LORD INDRA)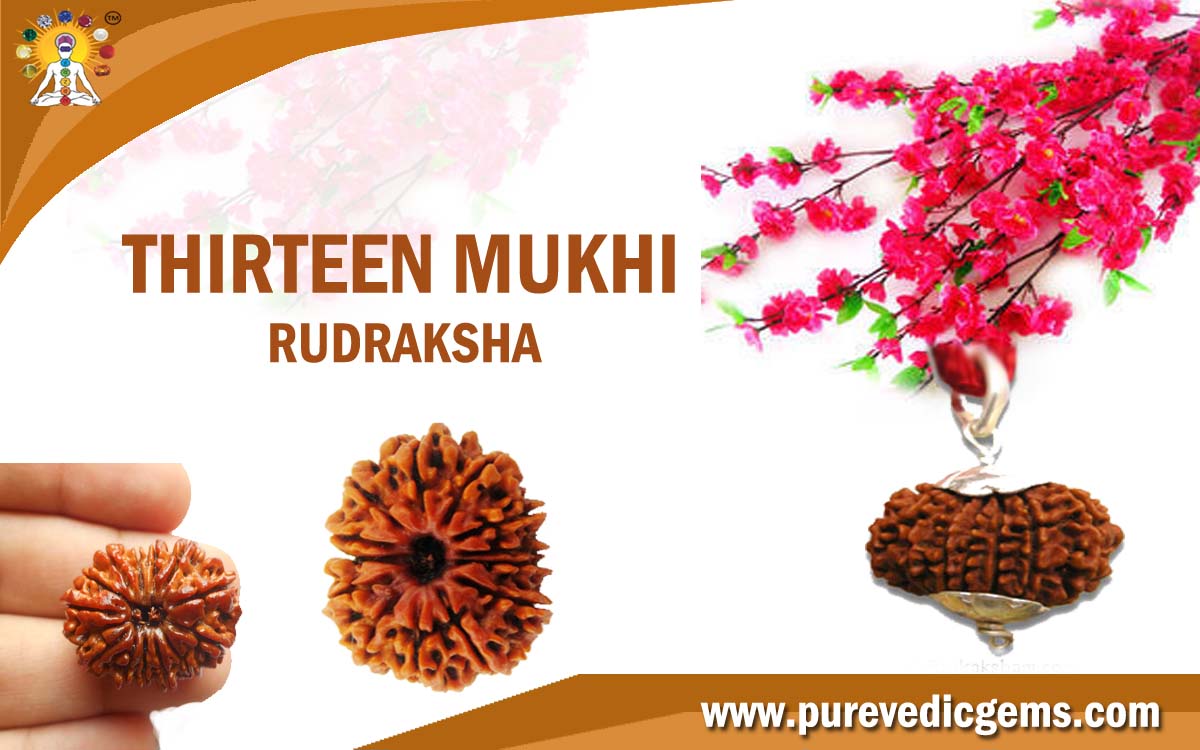 THIRTEEN MUKHI RUDRAKSHA BLESSED BY LORD INDRA :
Thirteen Faced Rudraksh, if available and used is very auspicious. It is ascribed to Vishva Devas also assigned  to Indra. The user gains moksha, conquers all his desires, ambitions and is endowed with good health, wealth, prosperity and the comforts of life. It gives many types of siddhies and one can attract anybody. It is said that when this is boiled in milk and drunk for 21 days the man gets relief from all worries. It also removes evil effects of Saturn and victory over enemies. It is ruled by Venus and blesses the native with progeny and birth of a son.
MANTRA FOR WEARING :
Om Hem Yaam Aap Om
Viniyogah :
Asya Shree Indra mantrasya Brahma rishih panktih chhandah, Indrodevata Bern beejam Aap iti shaktih, Rudraksh dharanayarthe jape viniyogah.
After that perform Adi, Kar and Hiredeye Nayasa and wear this Rudraksh as per above directions. The sadhaka should recite the mantra during the day or morning. Best for divine powers and for attainment of desires.
Diseases it cures :
It cures problems of throat, neck, kidney, sex organs, thyroid, sexuality, dropsy, urinary and eye diseases, conceiving problem, indigestion, arthritis, all obstruction in veins/nerves and psychiatric disorders.
To view our Rudrakshas…..…http://www.purevedicgems.com/buy-online-rudraksha
To Buy This Product Visit Here :http://purevedicgems.in/product-category/navratan/rudraksha/